Tile - Porcelanosa
With more than 400 tile, kitchen and bath showrooms in over 120 countries worldwide and over 40 years of experience, the Porcelanosa Group is a major presence in the tile, kitchen and bath industries today. With a vertically integrated model that comprises manufacturing, distributing and retailing, Porcelanosa enables its clients to directly and effectively source from the manufacturer its wide product offerings, including kitchen cabinetry, bathroom furniture and fixtures, hardwood, laminate, glass and stone mosaics, natural stone tiles, solid surface, and avant-garde building systems for contemporary architecture. Quality, innovation and a passion for detail are combined to create aesthetically pleasing and functional products. Whether is a set of porcelain tiles, a bathroom faucet or a custom kitchen, Porcelanosa strives to create innovative trends to match the demands and desires of professionals and consumers alike. Porcelanosa places a special emphasis on the human capital, with a team of over 5,000 professionals, and a great concern for its stakeholders and the environment. Whether your projects is contemporary, traditional or transitional, commercial or residential, our tile, kitchen designs, bath products, hardwood, solid surfaces and installation systems all provide a quality solution where design and quality are coupled with the best customer service.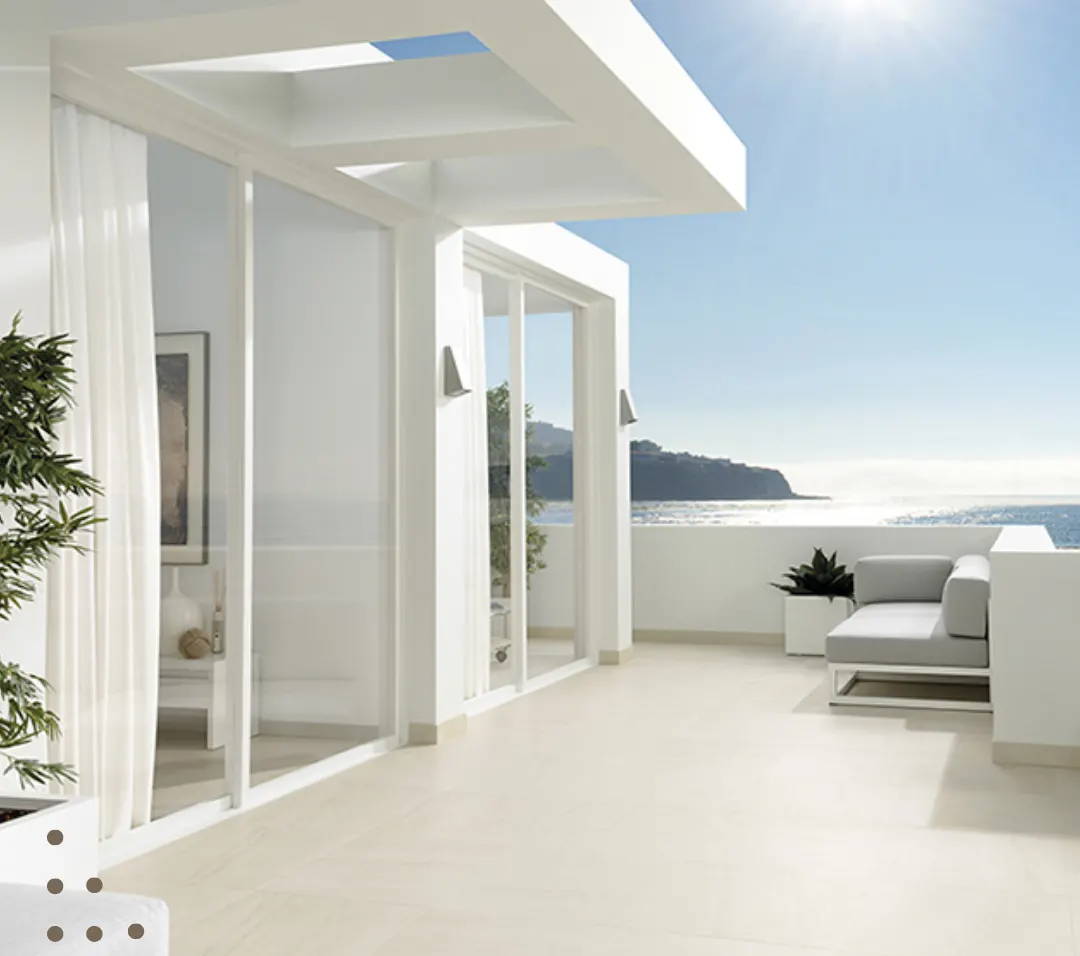 Ceramic and Porcelain Tiles
---
Intrinsically associated with avant-garde porcelain and ceramic tile designs, Porcelanosa places special emphasis in large size wall tiles and floor tiles with rectified edges that offer our customers the advantages of tiles in terms of ease in maintenance and superior performance, with some of the most realistic appearances and textures in the market. We invite you to browse through our tile offerings to find out more on the latest trends during your next showroom visit.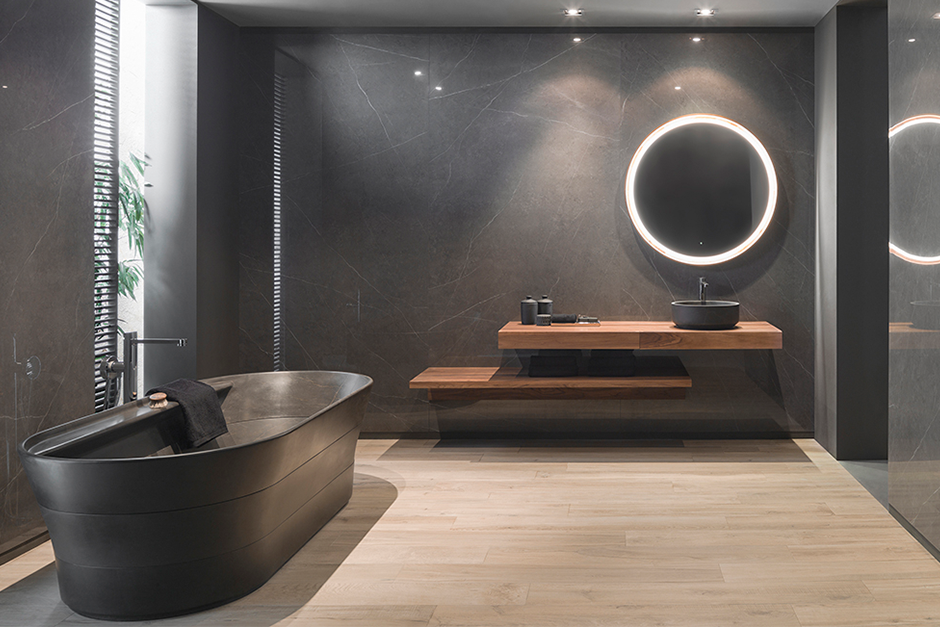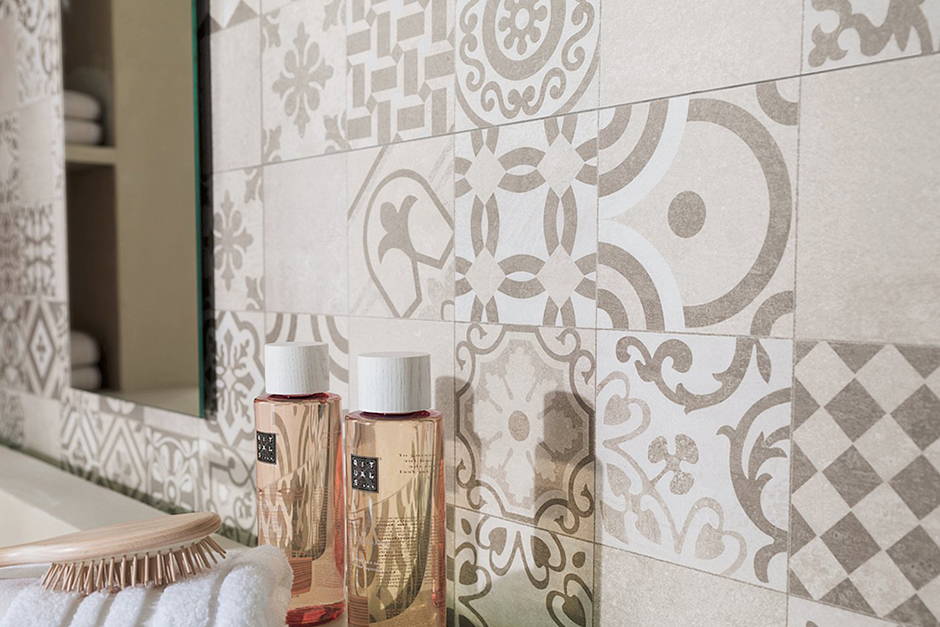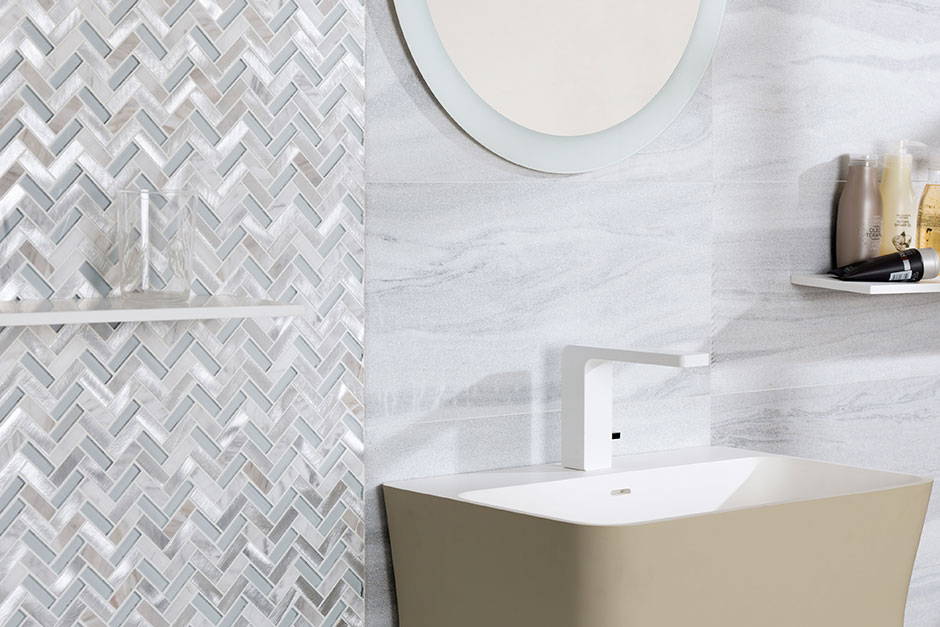 ---
If you prefer natural stone, marble and travertine are the base of our stone mosaics.
Mosaics made of slate are a great option for those who are searching for darker tones. These are ideal for covering modern spaces, with a touch of innovation and uniqueness.
Glass mosaics present matte finishes that in combination with their Mediterranean colors, can create a beautiful mosaic that provides profundity and creates unique reflections. Thus, achieving a fresh and uninhibited environment.
Metal mosaics are a new format that provides beautiful sparks thanks to their gloss finish and brush-off effects with colors such as metal, gold and rose gold among others.
Our wood mosaics give dimensional profundity and uniqueness thanks to their triangular and undulating tiles.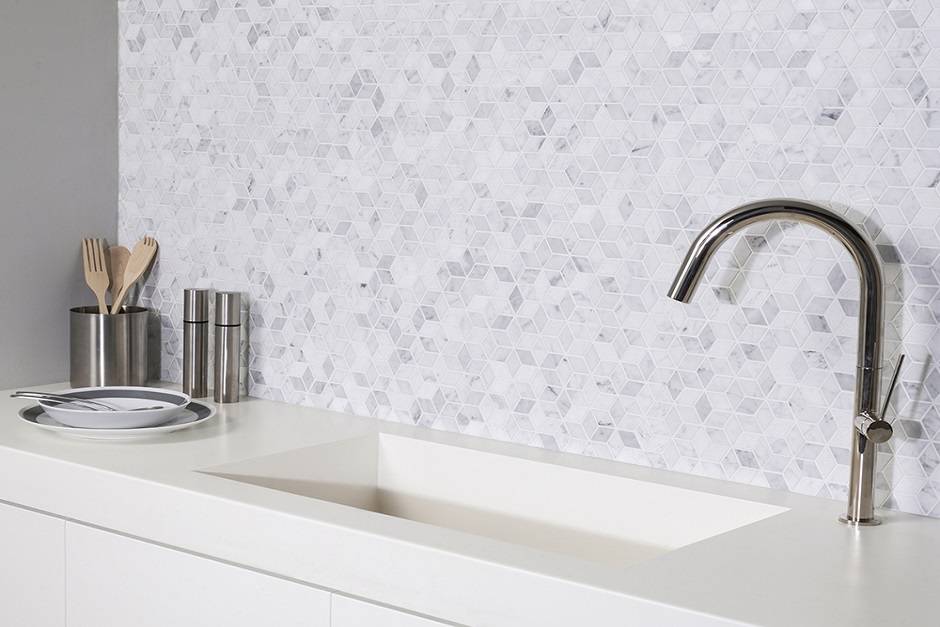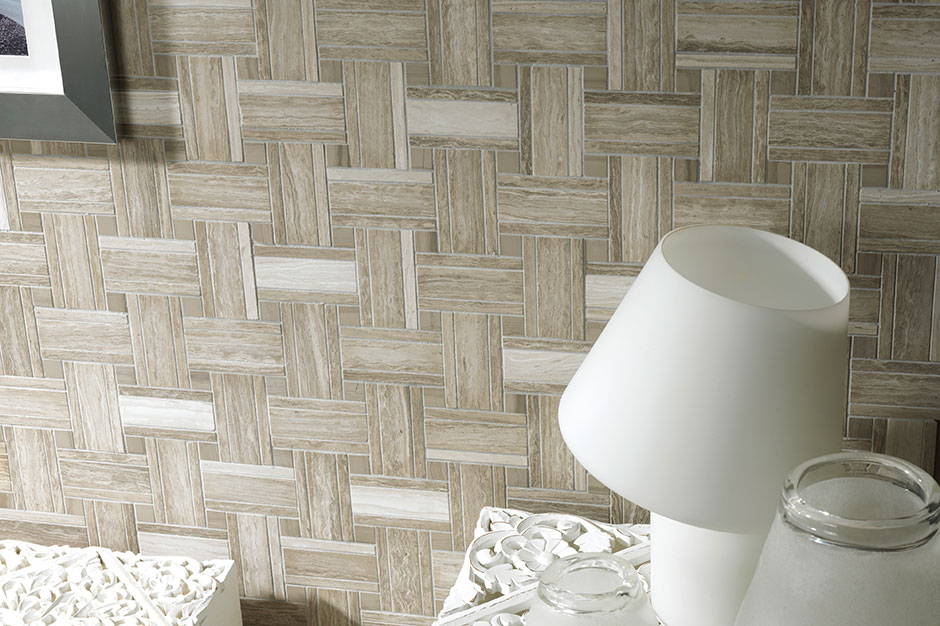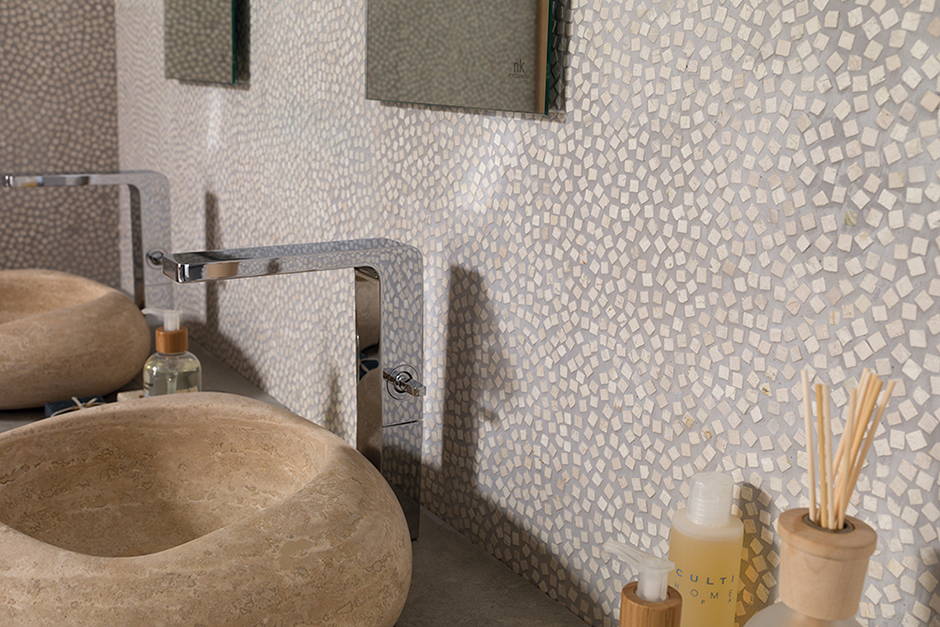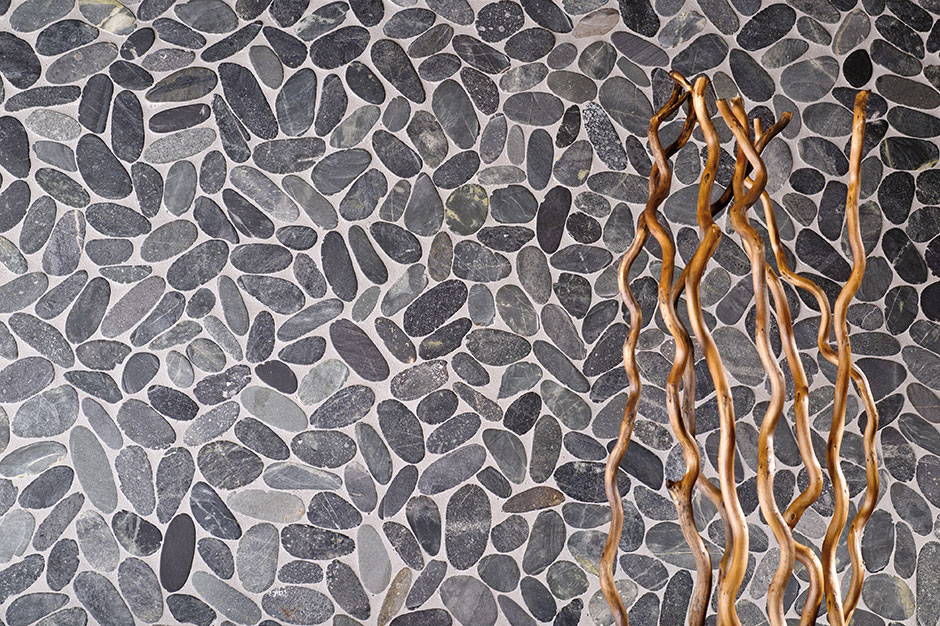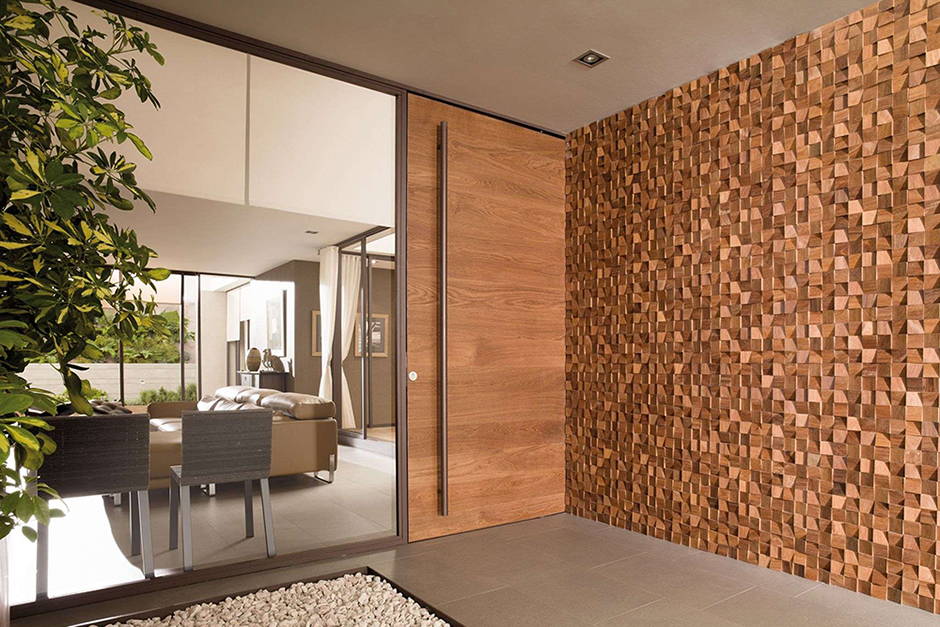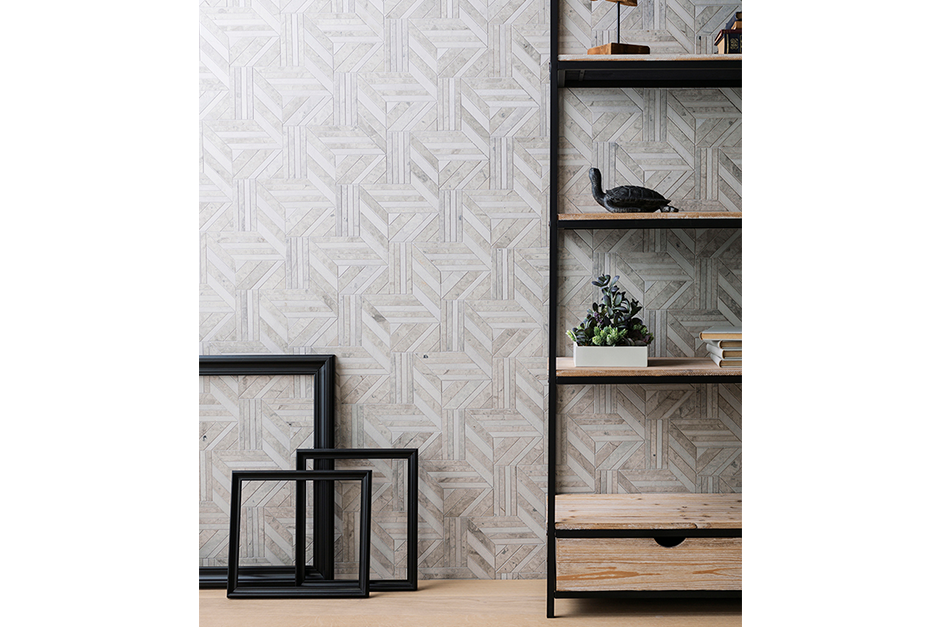 ---