Hardwood floors are one of the most important design features in your home. No matter what your lifestyle or taste, wood floors add value and comfort to any décor.
Please feel out the form and we will get back to you with our next availibility.
Why hardwood flooring?
There are a lot of factors to consider when choosing flooring for your home. But if you're looking for something that is both beautiful and durable, hardwood flooring is a great option. Here are some reasons why hardwood floors are a popular choice for homeowners.
There's something about hardwood flooring that just feels right. Maybe it's the natural warmth and beauty, or the way it seamlessly ties together a room. Whatever the reason, if you're considering a flooring upgrade, hardwood should be at the top of your list. Here are four reasons why:
Hardwood is versatile – It can be used in any room in your home, from the living room to the kitchen to the bedroom.

Hardwood is timeless – Unlike trendy options like laminate or vinyl, hardwood will never go out of style.

Hardwood is durable – It stands up well to foot traffic and everyday wear and tear.
There are a lot of factors to consider when choosing flooring for your home. You want something that looks good, is durable, and is affordable. Many people choose hardwood flooring because it ticks all of those boxes. Hardwood floors can add value to your home and last for years with proper care. If you're considering hardwood flooring for your next home improvement project, here are some things to keep in mind.
Ease of maintenance
Maintenance of today's wood floors is easy. New technology in stains and finishes call for regular cleaning that takes little more than sweeping or vacuuming, with occasional use of a professional product designed to keep your beautiful hardwood looking its best all day long! You'll want make sure you follow manufacturer instructions when using any type on cleaner so as not damage delicate grains like cork-backed ceramic tile does by overzealous scrubbing ( Cork tiles are great but they shouldn't be used without care).
Ecological
Wood floors are the perfect choice for a healthy home. They're not only environmentally friendly but also recyclable and reusable, making them an affordable alternative to other types of flooring like vinyl or carpet that may need frequent cleaning due their accumulation of dust particles in addition allergens such as pet dander!
Types of Wood Floors
There are two types of flooring that you can choose from today - solid wood and engineered. They both have the same natural look, while engineered offers increased durability for those who walk on them every day in their business or home environments.
Solid Wood Floors
Solid wood floors are a durable, long lasting option for your home. The thickness of the material will vary but it's usually between 3/4" and 5/16". One great benefit about this type flooring? You can sand down any rough spots or refinish them as needed without worrying that there'll be permanent damage!
Engineered Wood Floors
Engineered wood floors are made of a variety different types and sizes of trees that have been blended together to create an amazing product. These engineered woods can come in any color, which makes them more customizable than solid oak or cherry! They also do not expand as much when humidity increases due to changes seasonally because their grain runs at various angles throughout each layer making it much stronger overall.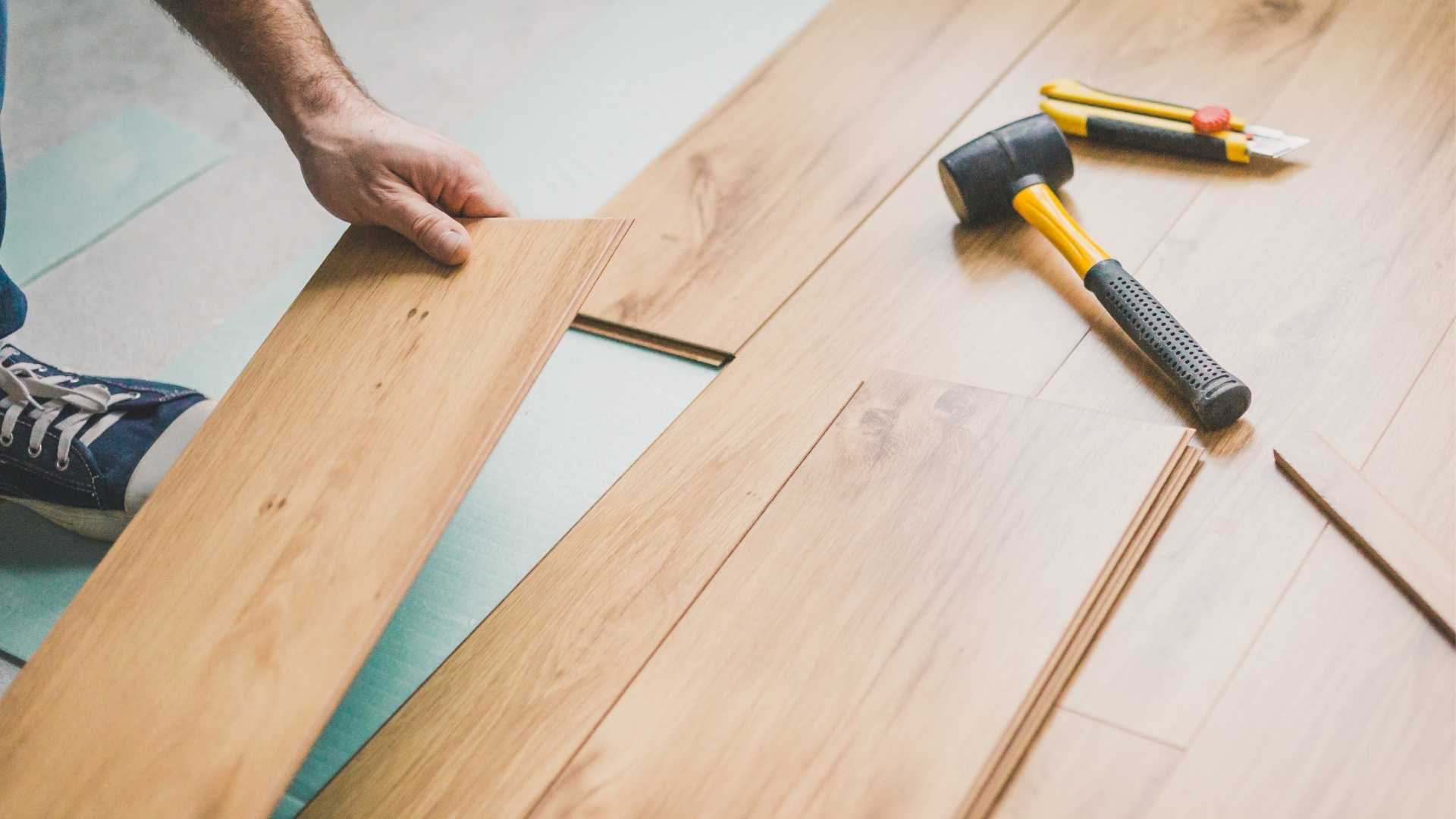 Let our trained professionals measure your room for hardwood flooring and then seamlessly install it.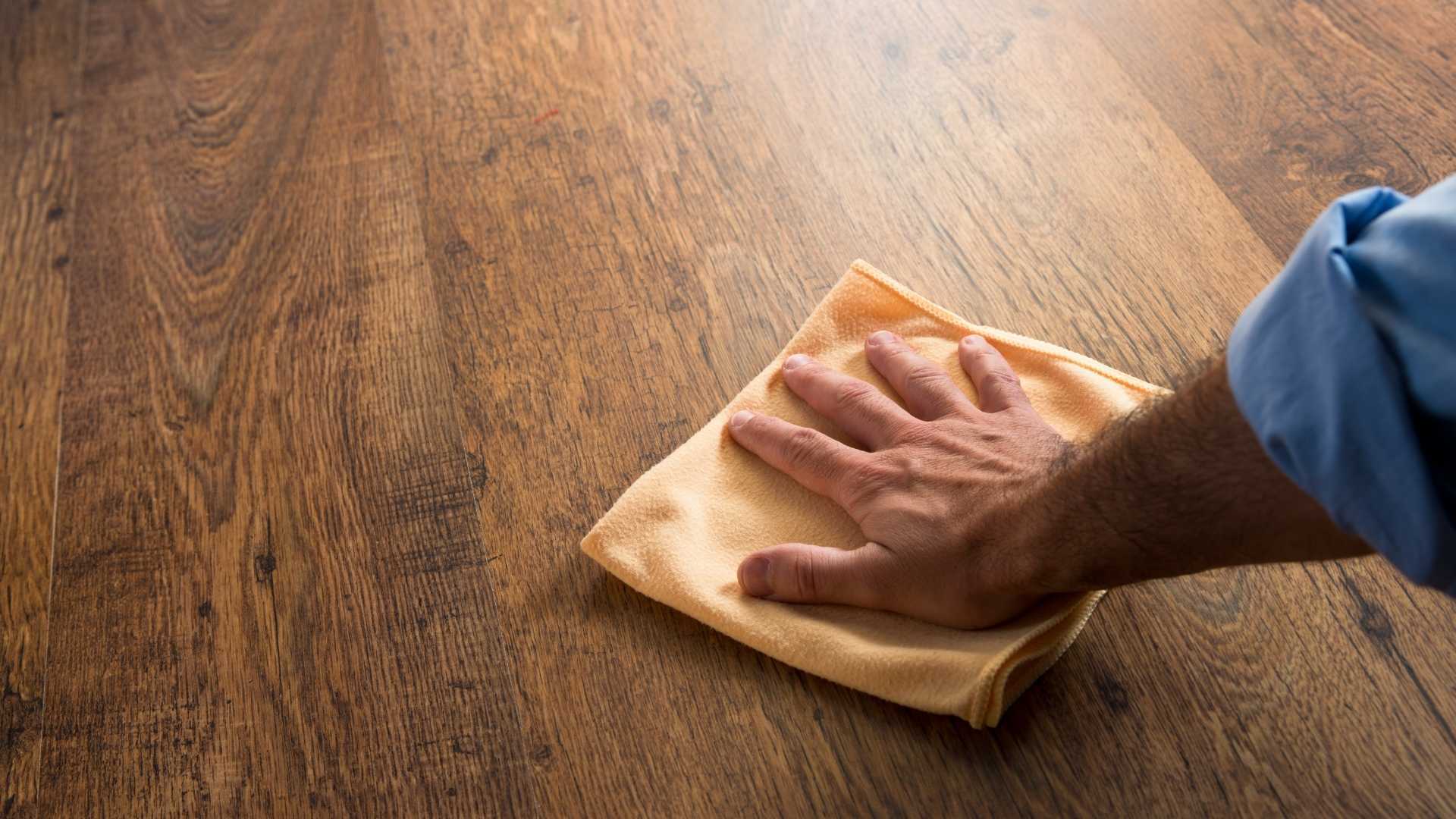 Care and Maintenance will keep your new hardwood looking its best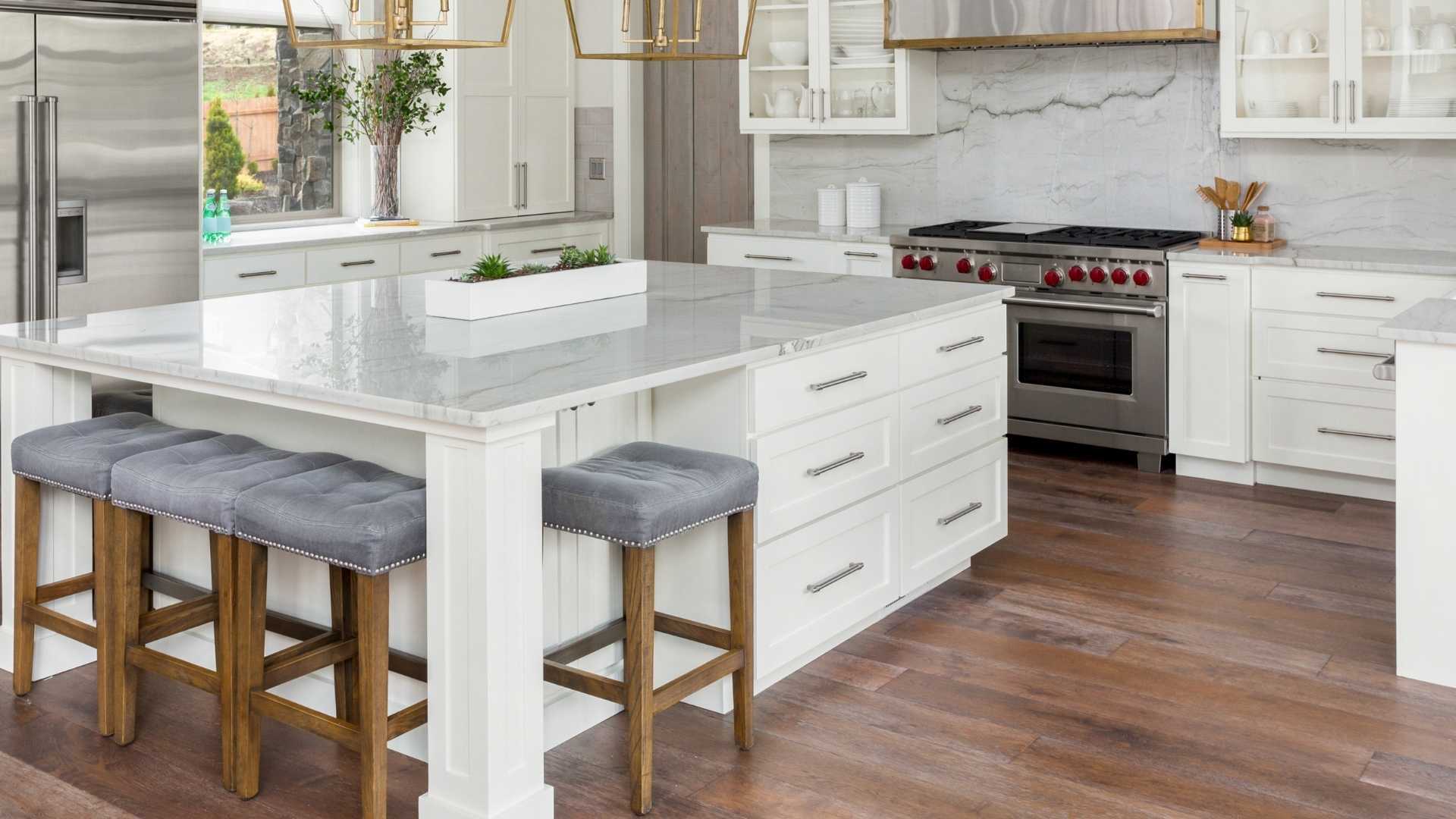 Hardwood Inspiration Gallery
View some of our favorite hardwood styles & trends in hardwood flooring.
Hardwood Flooring Construction Basics
Solid Hardwood Flooring
Solid hardwood flooring, as it sounds, is milled from a single thick piece of hardwood. Because of its thickness of ¾", solid hardwood floors can be sanded and refinished over several generations of use. One of the characteristics of solid wood flooring is that it will expand and contract with changes in relative humidity. For this reason, installers compensate for this movement by leaving an expansion gap between the floor and the wall. Base molding or quarter round traditionally is used to hide the gap. It is not recommended to install Solid Hardwood directly over a concrete slab.
Engineered Hardwood Flooring
Engineered floors are designed to be more durable than their naturally smooth counterparts. They typically have three to five layers of hardwood that each other across the grain and get bonded together under heat with pressure for an incredible look! These types don't change much when it comes out humidity, so you can install them at higher levels in your home without worries about warping or shifting
Before Deciding on Solid or Engineered Hardwood Flooring, Here Are Some Important Factors For Your Consideration
Location, Location, Location, Location...
The location of installation for your hardwood flooring basically falls into three categories:
On Grade

– at ground level.

Above Grade

– any second level or higher.

Below Grade

– any floor below ground level, including basements or sunken living rooms.
What Type of Sub-Floor Do You Have?
If you plan on installing over concrete, it's important to use an engineered product for structural integrity. Solid wood floors or Engineered Flooring may be used in place of plywood.
Will There Be Moisture in the Room?
If so, you'll want to select an engineered hardwood. The moisture resistance of an engineered hardwood makes it suitable for rooms where moisture is a possibility, such as bathrooms.